Long known to help prevent birth defects, folic acid may also help prevent premature births, new research suggests.
In a large study that included almost 40,000 women, a team of U.S. and Irish researchers found that women who took folic acid supplements for a year or longer before conception had a 70 percent decreased risk of preterm birth between 20 and 28 weeks of gestation.
Dr. Katherine Wenstrom said it's likely that folic acid is regulating certain genes that malfunction to cause early labor. "Now that we know that folic acid makes a huge difference, researchers can look at the different reactions that folic acid causes and see which might be related to preterm labor," she said.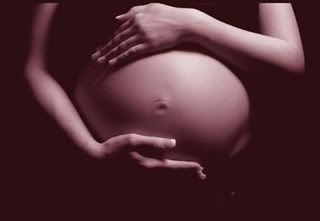 A premature birth is one that occurs before 37 weeks' gestation, according to the U.S. National Institutes of Health (NIH). Improved medical knowledge and technology have made survival for these small infants more likely — of babies born at 28 weeks or after, 90 percent are expected to survive, according to the NIH.
But the earlier a baby is delivered, the greater the risk of serious complications, including bleeding in the brain, infection, delayed growth and intestinal problems, according to the NIH.
The new study included 38,033 women pregnant with one baby. Women who had known pregnancy complications, such as preeclampsia or high blood pressure, and women pregnant with babies with known chromosomal or other birth defects weren't included in
the study.
The researchers found that women who took a folic acid supplement for at least a year prior to becoming pregnant reduced their risk of preterm delivery between 20 and 28 weeks of gestation by 70 percent. A year of folic acid supplementation dropped the risk of delivering during weeks 28 through 32 by 50 percent, according to the study.
"This study saw a huge decrease in spontaneous preterm delivery for women who took folic acid for one year prior to conception. Now we can add prevention of prematurity to the mix of reasons for all women to take an additional folic acid supplement," said Dr. Alan Fleischman, senior vice president and medical director of the March of Dimes.
In the meantime, Wenstrom said she believes that everyone — both male and female — should take a daily folic acid supplement in addition to a multivitamin containing folic acid.
"Cereal and grain products are fortified with folic acid, but the level of fortification isn't optimal. Folic acid influences so many things. It reduces the risk of stroke, cardiovascular disease, and it prevents birth defects," she said. "It's a simple preventive measure for a variety of severe problems."
The March of Dimes recommends that women take 400 micrograms daily of folic acid before becoming pregnant, and continuing to take folic acid throughout the pregnancy.